Conquer & Win: Dating & Confidence Coaching for Men
"I mean to make myself a man, and if I succeed in that, I shall succeed in everything else."
– James A Garfield, 20th U.S. President  
Conquer & Win is about becoming a confident man, advanced social skills, getting dates, great relationships, and personal growth.
I'm Eddy Baller, the founder of Conquer & Win, and a dating coach who focuses on personal development to change men's lives.
My writing is featured on The Art of Manliness, the Plenty of Fish blog, Lifehack, Zoosk, Elite Daily, Order of Man, Vancity Buzz, Tiny Buddha and many other sites.
I've also been interviewed on Global News, DatingAdvice.com, The Menprovement Podcast, CKNW Sunday Night Sex Show, Roundhouse Radio and Vancouver Magazine among others. Conquer & Win is also a BBB accredited business.
Ready to meet someone special? Click here for coaching.
Approach Like A Gentleman and Get Dates
There's no reason why you can't approach an attractive woman and do it in a way which creates an awesome experience for both of you. Check out my article here on The Good Men Project about how to approach like a gentleman.
Elliott Hulse interview
What does Conquer & Win Offer?
Below you'll find a list of mentoring services offered by myself here in Vancouver, and worldwide.
Confidence Coaching
Overcoming any level of shyness can be life changing. A lack of confidence is the bond which glues us to mediocrity. With confidence coaching, you'll be able to walk tall and proud, feeling a strong sense of security and self esteem.
"If you can teach people to stand up in the face of things they're afraid of, they'll get stronger." – Dr. Jordan Peterson
Learn what you can accomplish with a coach. For more info and to apply: Confidence coaching application
Dating Coaching
I've been teaching men how to improve their love lives since 2011. My experience from going on over a thousand dates, thousands of approaches, and years of experience coaching, gives me a unique perspective on romance and relationships.
Your goal may be to meet the woman of your dreams. For some guys, confidence in the dating world and being able to approach anyone are the most important.
Whatever your goals are, dating coaching can end the lonely weekends. Learn from my experience and gain insights on dating which will put you ahead of other men.
Long term coaching programs are comprehensive, and focus on building you up as an unstoppable man. You'll learn dating skills, the psychology of dating, social confidence, and how to meet women in any situation. The end goal of my programs is to make sure you're more confident than ever, and have options so you can get into quality relationships.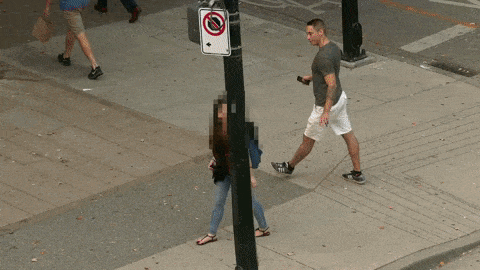 Weekend dating bootcamps are also available.
No sleazy 'pick up artist' tactics are used, and confidentiality is assured. Learn to be the assertive man she's been waiting for.
Don't allow your love life to be random and unpredictable anymore.
Go here for more info: Dating coaching application and video
Online Dating Coach
Although I'm located in Vancouver, online coaching is available worldwide. Sessions are conducted via Skype or telephone. Stay accountable and develop a new mindset which will take you farther than you ever thought possible. Contact me here directly, or through the pages listed above.
International Dating Coaching
I've taught bootcamps in Hong Kong, Tokyo, Seattle, Toronto, Vancouver and Whistler. No matter where you are, I'm happy to coach you in your own city. To learn more about international coaching options, message me here and let me know about your dating and relationship goals.
Overcome Shyness and Build Confidence
Here are a couple of resources that you will find helpful for building confidence. You'll also be able to overcome social anxiety and approach anxiety to meet women.
How to overcome shyness (57 Great tips)
How to approach women (21 dating tips)
About Me
My background is not a confident one with lots of girls. I suffered from severe depression, social anxiety, and was very shy and awkward.
It always hurt the most when I would hear about parties that I wasn't invited to, or a get together with my "friends" which they somehow failed to inform me of.
I would hear the stories of the girls they met, or of girls I knew and had a crush on but couldn't bring myself to talk to. Through sheer luck I managed to meet one cool girl in my mid twenties, but as a clingy and spineless guy, she broke up with me and left me feeling even more depressed and alone.
After a couple of horrible relationships I began to realize that there was a pattern to my love life and if I wanted it to change I needed to change. It wasn't them, it was me.
Alpha M Interview
I began a radical transformation in my life because of the depression and pain I was feeling everyday. Even my health was terrible and I never had any energy or motivation to get out of my rut.
I wasn't happy not being able to meet attractive high quality women, and I wasn't even able to make friends at that stage of my life. I told my sister one day that I was sick of it, "Why can't I even make friends?"
After 18 years of personal development, and over 1000 dates, I've learned what it takes to attract women and make great friends. I know now that we can feel good every day in spite of outside circumstances.
This is why I'm happy to share my experience and knowledge with other men who want to improve their lives, date great women, find relationships, and learn what it truly means to be confident.
Contact me with your questions, or if you're considering dating & personal development coaching click here to find out more.
Conquer & Win Podcast 
Previous guest include Elliott Hulse, Jack Donovan, AlphaM (Aaron Marino), Christopher Voss, four time K-1 champion Ernesto Hoost, self defense expert Nick Drossos, dating experts such as Zan Perrion, Adam Lyons (AFC Adams), Derek Cajun from Love Systems, Asian dating expert JT Tran, open relationship expert Adina Rivers, manliness expert Ryan Michler and more.
Listen here: