Conquer & Win: Dating & Confidence Coaching for Men
"I mean to make myself a man, and if I succeed in that, I shall succeed in everything else."
— James A Garfield - 20th U.S. President
Just over 18 years ago, my life was in shambles. I was depressed, anxious, and super awkward.
It killed me when I'd go out with friends. They'd talk about the women they met or the dates they had. Why couldn't I meet someone? Why did they have all the luck?
It got worse when my friends started going out without me. I heard about parties after they happened or nights out the next day. Why did my so-called "friends" leave me out?
The only people who stuck around with me were depressed, broken, frustrated guys who couldn't figure out why nobody liked them. The same as me.
It wasn't just my friends though. I couldn't find a good woman to save my life either.
The only women I met were the ones who wanted a broken guy they could push around. I was the guy they could manipulate, insult, and treat badly, because they knew I didn't have options or the balls (confidence) to leave.
Why Were the Women in My Life so Toxic? and Why Couldn't I Meet Friends Who Actually Liked Me?
At first, I blamed them. I blamed the women for being so terrible to me, and I thought my friends were just jerks. But it didn't change when my friends or girlfriends changed. I realized the truth.
It wasn't them, It was me.
I needed to change.
So, I started my personal development journey. I found mentors, read books, and started expanding my social circle, anything I could do to work on myself.
It wasn't easy at first.
I can't count how many times I wanted to talk to a girl and backed down at the last minute.
How many times did I turn into a bumbling mess? It took years of experimenting, trying, failing, and learning to get where I am today.
Looking back, I wish I didn't have to throw together a DIY self-improvement plan or have to fail with so many women to understand how to attract them.
How Many Years Could I Have Saved If There Was Someone to Show Me the Way?
20 years and over 1000 dates later, I've learned what it takes to be a confident man, attract women and make great friends.
I've been teaching men to improve their love lives since 2011 and I'm happy to share what I've learned so you can meet great women, make quality friends, and be a stronger man.
My writing on dating & personal development has been featured on The Art of Manliness, the Plenty of Fish blog, Lifehack, Order of Man, and many other sites.
I've also been interviewed on Global News, DatingAdvice.com, The Menprovement Podcast, and Vancouver Magazine among others.
Conquer & Win is also a BBB accredited business (The only dating coaching company Vancouver with accreditation) and holds high business and coaching standards.
What Does Conquer and Win Offer?
"If you can teach people to stand up in the face of things they're afraid of, they'll get stronger."
— Dr. Jordan Peterson
Dating Coaching
Whether your goal is to meet the woman of your dreams or to be able to approach anyone and start a conversation, I can help you get there.
Coaching programs are comprehensive, and focus on building you up as an unstoppable man.
You'll learn dating skills, the psychology of dating (so you can understand women), social confidence, and how to meet women ANYWHERE - Never see an attractive woman pass by again, and wonder "What should I say?".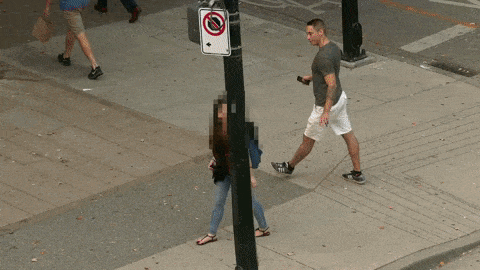 The end goal of my programs is to make sure you're more confident than ever, and have options so you can get into quality relationships.
Never settle for a relationship you shouldn't be in because you didn't have any other options.
Learn from my experience and a structured program which will give you the edge in dating and put you ahead of other men.
Start Conversations With Anyone
Learn how to start a conversation with anyone, anywhere, and keep it going without awkward silences. Never get stuck not knowing what to say when you see someone you want to meet.
Expand the ways you can meet women, and find your ideal date or mate. Learn the confidence and social skills to find the relationships you deserve.
You'll no longer be stuck with online dating, bars, or waiting for friends to introduce you to someone. Meet girls naturally without being "creepy".
Improve Your Relationships
Gain the skills to make a new relationship stick so you can get second dates and third dates which turn into meaningful relationships.
You'll also gain insights which will help you develop better relationships with your family and friends.
We don't live in a vacuum. All of the skills and confidence you develop can be applied professionally for better jobs, new clients, raises and more.
Create business connections and network like a pro.
Remove The Barriers To Success
Tear down the barriers to your own success by ending the cycle of self-sabotage and negative self-talk that keeps you from feeling successful and happy.
Conquer & Win isn't life coaching but it will strengthen all of your results for a higher quality of life.
Conquer and Win is not for pick up artists or "PUA's".
We don't teach cheesy gimmicks and superficial tactics that don't work in the long run.
No lies. No scripts.
C&W is for professionals in IT, tech, engineering, entrepreneurs, and other men who have developed great careers but want more from their relationships.
We help you be the best man you can be, confident and strong with real solutions for real relationships.
Confidence Coaching
Overcoming any level of shyness can be life changing.
A lack of confidence is the bond which glues us to mediocrity. With confidence coaching, you'll be able to walk tall and proud, feeling a strong sense of security and self esteem.
Develop Confidence and Stop Second Guessing Yourself
Learn to get past your nerves and overcome shyness to be confident in every area of your life; whether it's with your family, at work, or in your love life.
Become assertive so you can ask for what you actually want instead of being "polite" and missing out. (Note: you can still be polite without being a pushover)
Be yourself and let others know you for who you really are..
Every man strives to be strong and independent. We can show you how to get past feeling inadequate so you will never feel needy again.
Learn what you can accomplish with a coach.
For more info and to apply: Confidence coaching application.
Online Dating Coach
Although I'm located in Vancouver, online coaching is available worldwide. Sessions are conducted via Skype or telephone.
Stay accountable and develop a new mindset which will take you farther than you ever thought possible. Contact me via the contact page.
International Dating Coaching
I've taught dating bootcamps in Hong Kong, Tokyo, Seattle, Toronto, Vancouver, and Whistler. No matter where you are, I'm happy to coach you in your own city.
To learn more about international dating coaching options, message me here and let me know about your dating and relationship goals.